Thanks for printing! Don't forget to come back to Audi Club of Georgia for fresh articles!
Chapter Leadership
The Audi Club of Georgia holds elections for all leadership positions. The President is elected annually and Board Members serve 2 year terms with a staggered election cycle.
Philip Monk -
President
I am a long time Audi enthusiast, having bought my first Audi, a 4000, in 1984. Since then, we've owned fifteen Audis. We currently have two Audis in our stable, my wife's new Q5e plug-in hybrid and my 2016 Audi TTS. I joined the Audi Club in 2000 primarily to participate in track events, and while I still greatly enjoy them, the Club has come to mean much more to me. I've been actively involved in the Club since 2006, and have served ten years on the Board of Directors, including five as the Chapter President. I am a retired architect, and I enjoy travel, photography, and sports car racing.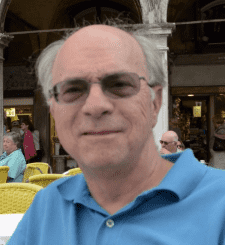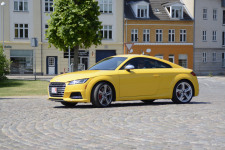 Lars Finderup -
Board Member, Vice President
After an extended detour as a Jeep enthusiast, I discovered the 2001 allroad. The transformation was immediate and definitive. I was completely hooked by the subtle combination of style, control, advanced technology and blunt force (when the turbos kicked in). A few years and a couple of A4s later, Philip Monk invited me to join the Club and get a taste of HPDEs. Now, almost a decade later, my enthusiasm and appreciation for all things Audi has become so ingrained that I can't imagine ever driving anything else. Oh, and the whole "Lead-Never Follow" slogan rings perfectly true, too. My current 2017 S3 brings more smiles than I have any right to wish for.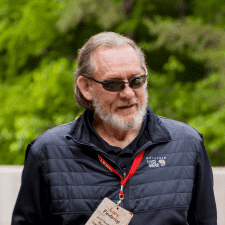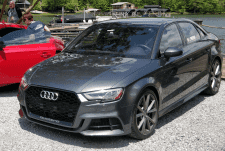 Alex Girrbach -
Treasurer, Board Member
I have been an Audi fan my entire life, bought my first Audi in 1999, a 99 Audi A3 and currently own a 2020 Audi RS3. My wife Claudia and I joined the Audi Club in 2012 when a friend told us about HPDE events, since then we have participated in many club events and made some great friends. I have served on the Audi Club of Georgia's board since 2016 as Treasurer as well as serving on the Quattro de Mayo planning committee for the past 4 years. Being a native of Germany, I relocated to the Atlanta area in 2006, there is simply no better way of meeting great people than the ones that share the same passion. Currently working as Director of Accounting & Operations for the Greater North Fulton Chamber which is another passion of mine. Outside of cars I also enjoy traveling, snowboarding, soccer and mountain biking.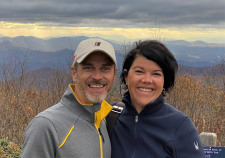 Jim Harry -
Board Member
I've been a long-time car enthusiast since buying my first car, a 1967 baby blue VW Beetle. While it didn't have much more horses than I could count on my hands and feet, I dreamed of what it could become. Fast forward today through many different brands and types of vehicles; in 2014 I bought my first Audi, a 2012 S5 with the 4.2 V8. I was hooked on Audi from that point on and joined the chapter later that year. After three QDMs and many other drives, I can't imagine not driving Audi. I joined the board to help this great group of people, however I can, to continue doing what we enjoy so much.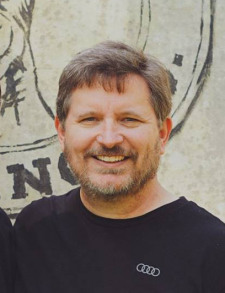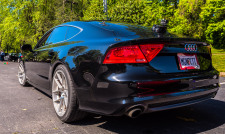 Chad Johnfroe -
Board Member
As far back as I can remember, I have always admired Audis. In 2014, I fulfilled my dream of owning an Audi by purchasing a 2015 Q7 S-Line Prestige. My enthusiasm has continued to grow for the Audi brand and currently own a 2017 Q7 Prestige and 2015 RS5 Cabriolet. My partner and I joined Audi Club in May 2015, where we have made great friends and love being part of the Audi Club family. We have participated in many club events, including QDM and HPDE. I enjoy volunteering for club events when time permits and joined the 2019 QDM Event Committee. I felt honored being awarded the "2019 Member of the Year" of the Georgia Chapter. Professionally, I am a Director of Information Systems for Stanton Carpet in Calhoun GA. Our other hobbies include travel, hiking, road-trips, mountain biking, kayaking and Jeep off-roading.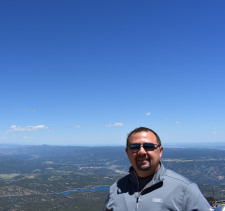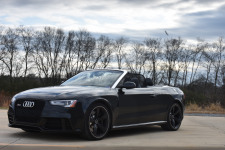 Susan Monk -
Board Member, Secretary
I am a long time Audi enthusiast and member of the Audi Club of Georgia. I currently own a 2021 Q5e, Audi's new plug-in hybrid. Together with my husband Philip's TTS they are the 14th and 15th Audis we have owned and loved. I have volunteered at many events and have been on the organizing committees for several QDMs and Annual Banquets as well as having served on election committees. I was also on the organizing committee for the National Audi Club Event we hosted in 2016 and served as the primary liaison to the host hotel for all of the food. In 2015 I was honored to be selected by the Board of Directors as the Member of the Year. I am pleased to continue serving the Club as the Board's secretary.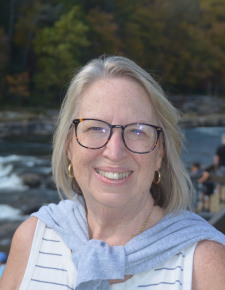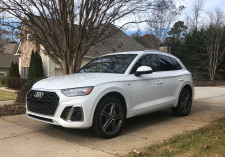 John Patterson -
Board Member
I grew up in rural North Alabama. I've driven German cars since 1970. My wife Sandy currently drives a TDI Q7 ( her second) and I have a manual transmission B8.5 S5. Not to be overlooked is my 2001 TT Coupe (Snoopy) which is still a beloved car for track events and weekend drives. I've had it since 2003. I have a low mileage 2001 TT roadster too that I found in Texas 2 1/2 years ago. ( Need more garage space. Working on that. ;-) )
Sandy and I have been married for 44 years. We met at Samford University in Birmingham, married our senior years and settled here in Trussville northeast of Birmingham . We are longtime active members at our church , FBC Trussville. We have two married children and now have eight grandsons! My business career was spent managing and then owning and managing dry cleaning companies in the Birmingham area. I recently sold my company and the accompanying real estate and finally have time to travel a bit and enjoy other activities. I look forward to serving the club during my term.