Thanks for printing! Don't forget to come back to Audi Club of Georgia for fresh articles!
Chapter Leadership
The Audi Club of Georgia holds elections for all leadership positions. The President is elected annually and Board Members serve two year terms with a staggered election cycle. Read about our 2022 elected board members below.
Chad Johnfroe -
President
As far back as I can remember, I have always admired Audis. In 2014, I fulfilled my dream of owning an Audi by purchasing a 2015 Q7 S-Line Prestige. My enthusiasm has continued to grow for the Audi brand and currently own a 2017 Q7 Prestige and 2015 RS5 Cabriolet. My partner and I joined Audi Club in May 2015, where we have made great friends and love being part of the Audi Club family. We have participated in many club events, including QDM and HPDE. I enjoy volunteering for club events when time permits and joined the 2019 QDM Event Committee. I felt honored being awarded the "2019 Member of the Year" of the Georgia Chapter. Professionally, I am a Director of Information Systems for Stanton Carpet in Calhoun GA. Our other hobbies include travel, hiking, road-trips, mountain biking, kayaking and Jeep off-roading.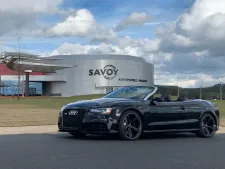 Philip Monk -
Chair Emeritus
I am a long time Audi enthusiast, having bought my first Audi, a 4000, in 1984. Since then, we've owned fifteen Audis. We currently have two Audis in our stable, my wife's new Q5e plug-in hybrid and my 2016 Audi TTS. I joined the Audi Club in 2000 primarily to participate in track events, and while I still greatly enjoy them, the Club has come to mean much more to me. I've been actively involved in the Club since 2006, and have served ten years on the Board of Directors, including five as the Chapter President. I am a retired architect, and I enjoy travel, photography, and sports car racing.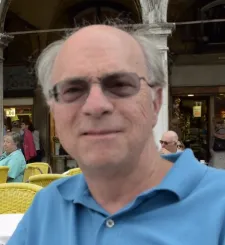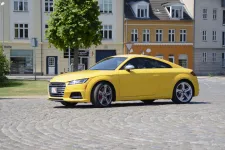 Lars Finderup -
Board Member, Vice President
After an extended detour as a Jeep enthusiast, I discovered the 2001 allroad. The transformation was immediate and definitive. I was completely hooked by the subtle combination of style, control, advanced technology and blunt force (when the turbos kicked in). A few years and a couple of A4s later, Philip Monk invited me to join the Club and get a taste of HPDEs. Now, almost a decade later, my enthusiasm and appreciation for all things Audi has become so ingrained that I can't imagine ever driving anything else. Oh, and the whole "Lead-Never Follow" slogan rings perfectly true, too. My current 2017 S3 brings more smiles than I have any right to wish for.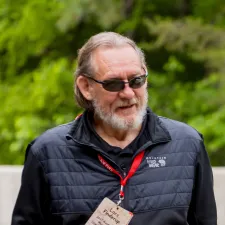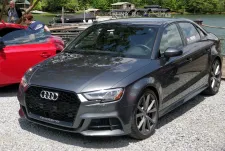 Liam O'Marah -
Digital & Marketing
I remember my first Audi experience in the early 1980's - my grandfather, George, had an Audi 5000 in a dark burgundy color. We even took it to the safari! Fast forward to the 1990s and I had one of the first, two-door Audis to hit the market, the A3. It was in bright silver and have a 1.6 engine. I have since owned a number of TTs and went a bit more grown-up for a while with my Polar White S5, but have now happily settled with the 'Hulk', a Kyalami Green TTRS!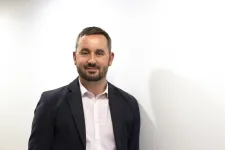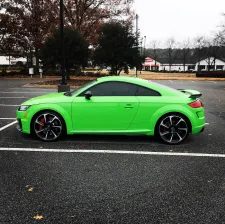 Talia Pakkala -
Marketing & Events
I've been a member of Audi Club Georgia since 2014 when I bought my first Audi, a used B7 Audi A4, and took it to the track with the club. Since then I've been addicted to these wonderful German-engineered four rings masterpieces. My love for all things Audi running so deep I took a job in Auburn, AL to work with world-renowned APR. After 3 1/2 years, I moved on to a full-time position at Audi Club North America where I can directly help and support this wonderful organization.
After a term on the National Board in 2019 and a break from the Georgia Board, I'm returning for a second term and can't wait to continue helping to bring great events to Audi enthusiasts like myself.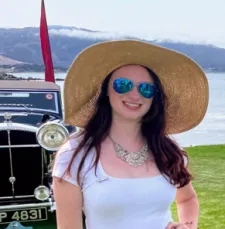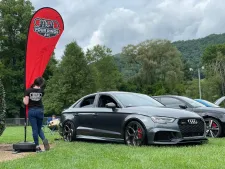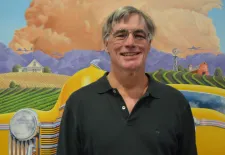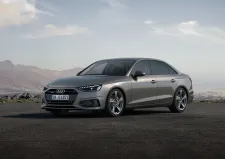 Chris Shaw -
Treasurer
My love for the Audi brand started by accident when my brother purchased a brand new Audi A6 with the updated C6 body style in 2005. After a few rides in his Audi, I knew eventually I would have to own one. Fast forward to 2010 it was time for a vehicle upgrade, and I purchased my first Audi, a 2006 Audi A6 with the 4.2 V8. I am now an Audi fan for life as technology and engineering make driving a truly enjoyable experience. In 2012 I was introduced to the Club by Greg Savitt, and I can't thank him enough for his recommendation. My first event was the Cherohala Skyway and Wayah Road drive, and I was hooked as a Club member. It has been a great experience and I have made some great friends over the years, not to mention being introduced to some of the best driving roads in the Southeast. I am now on my 2nd Audi, a 2010 Audi A6, with a few performance upgrades and I have no plans to part ways with this one. Currently, I work for Ciox Health as the Manager of Indirect Taxes. Away from the Club, I enjoy playing golf and traveling.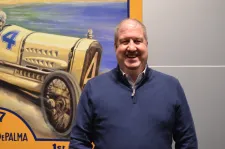 Jim Machul -
Drive Events
My name is Jim Machul. I have been an Audi enthusiast for the past 20 years and recently purchased my ninth Audi. Over the years, I have attended Audi Sport Experience hospitality events at various races throughout the US. In 2020 I moved to the Atlanta area and found the Audi Club Georgia. I attended the North Georgia Fall drive and have been hooked ever since. In addition to the club events, I enjoy shifter kart racing, snowboarding, and vintage cars.