Thanks for printing! Don't forget to come back to Audi Club of Georgia for fresh articles!
Chapter Leadership
The Audi Club of Georgia holds elections for all leadership positions. The President is elected annually and Board Members serve 2 year terms with a staggered election cycle.
Erica Dailey -
President
I have been an Audi Only Driver and Enthusiast for 21 years. Over the years, I have fallen in love with all of my Audi vehicles including the 4000CSQ, my Coupe GT, my Coupe Quattro, my A4s, my S4s, my 90CSQ, and now my TT.
My amazing Audi journey has taken me around the country (from Mt. Washington to Road Atlanta to Sonoma to Sebring to Lime Rock to Palm Beach to Barber) and around the world including experiences in Ingolstadt and Seefeld. My love of the Audi brand has led me to a wonderful 10 year career at Audi Atlanta where I am delighted to share my passion with anyone.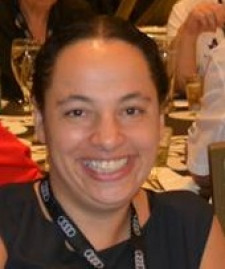 Ami Brooks -
Board Member
I got my first Audi, a Coupe Quattro, in 2006 and was immediately smitten. In 2011 I got my first b5 s4. In 2012 I graduated to a stage 3+ b5 s4 and have now had the pleasure of owning three b5 s4s. If I could just get my hands on a clean b5 s4 avant I'd be set!
I enjoy wrenching, modifying cars, attending HPDEs, car meets and going to races. And there's nothing better than Quattro de Mayo! I work in the television industry for one of the world's largest media companies. My other interests include running, renovating my Victorian house, working with my non-profit organization (dog rescue), gardening and travel. My love of the Audi brand has led to great friendships. There's nothing better than hitting the road in your Audi, especially in a caravan with other Audis!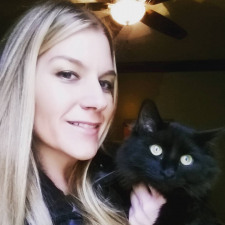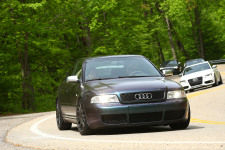 Carl Criswell -
Board Member
I have been a car/motorcycle/motorsport enthusiast for as long as I can remember. By the age of five, I was adding spark plugs, wires, carburetors, and usually a blower to the engines of most of my crayon car drawings. I raced a couple of seasons in the WERA motorcycle road racing organization, I participated in several sanctioned personal watercraft races, I semi-professionally raced R/C cars for many years.
I bought my first Audi in December of 2009, a CPO '09 A4. Within about a year and half I had joined ACNA. In the short time that I have been driving Audi, I have become a diehard Audi enthusiast. Between my wife and I we are on our 4th and 5th Audi, she now drives a 2014 Allroad and mine is a 2012 A6.
I am a systems engineer for a large corporation and I manage a datacenter full of servers. When I am not driving or talking Audi, I like to watch sports car racing, motorcycle racing, movies, and smoke the occasional cigar.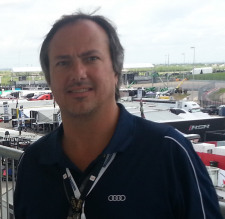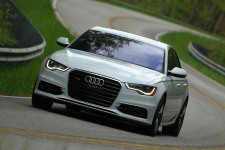 Alex Girrbach -
Treasurer, Board Member
I have been an Audi fan my entire life, bought my first Audi in 1999, and currently own a 2012 Q5 and a 2014 S4. Those are number 5 and 6 and certainly not the last Audis my wife and I will purchase. I joined the Audi Club in 2012 when a friend told me about HPDE events, since then I have participated in many club events and made some great friends. Being a native of Germany I have relocated to the Atlanta area in 2006 and there is simply no better way of meeting great people as the ones that share the same passion. Since 2010 I've been working as Director of Operations at a local Chamber of Commerce. I also enjoy traveling, snowboarding, soccer, mountain biking and car racing.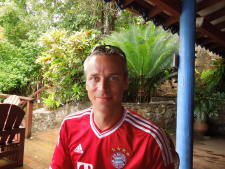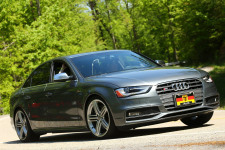 Eric King -
Board Member
Eric served three years as President (from 2010 through 2012), and previously served on the Board of Directors. He drives a 2007 RS4 (his 5th Audi) and enjoys driving it in the 'twisties' (like for Quattro de Mayo and HelenBack). Eric is the Development Director for a local web design company that he co-founded in 2005.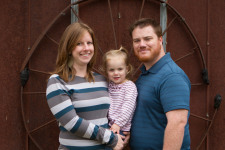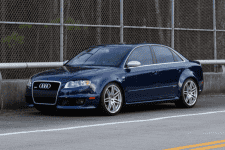 Philip Monk -
Chair Emeritus, Board Member
I am a long time Audi enthusiast, having bought my first Audi, a 4000, in 1984. Since then I've owned fourteen Audis. We currently have three Audis in our stable, including my TTS, my wife's Q5 TDI, and our Mk1 TT Roadster. I joined the Audi Club in 2000 primarily to participate in track events, and while I still greatly enjoy them, the Club has come to mean much more. I've been actively involved in the Club since 2006, and have served six years on the Board, including four as the Chapter President. I am a retired architect, and I enjoy travel, photography, and sports car racing.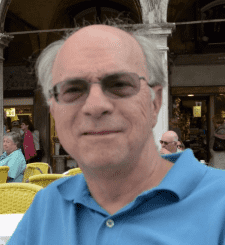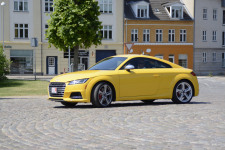 Nathan Sloan -
Vice President, Board Member
I have been an Audi enthusiast since spending a summer in Germany in 2005 studying European patent law. I returned home and purchased a 2000 Audi S4 within months. My S4 continues to receive modifications and is now a dedicated track car that only visits the streets for occasional Audi club drives. I am also the proud father of four future Audi owners!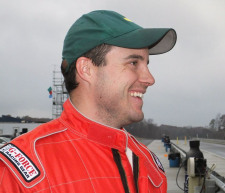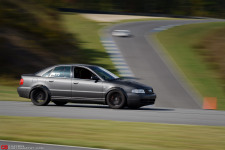 Talia Spain -
Board Member
I've been an Audi fan since before I could drive. My first and current has been the B7 RS4. I have been driving Ursula, a B7 A4, for the last 3 years now. Hoping one day to add a sister RS4 to the stable. We love to go on mountain runs and take corner 9 at Roebling in our free time! When we're not doing track days and mountain runs you can catch us hanging out with other car enthusiast at dinners and shows.
I'm very excited to see what the next few years holds with the Audi Club and I hope to meet some amazing new friends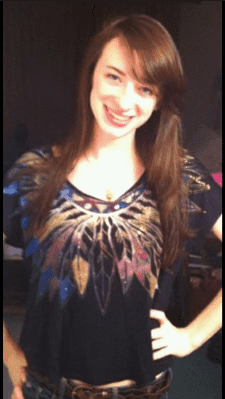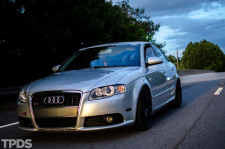 Blaine Zartner -
Board Member
My very first car when I got my license was a well-seasoned and trusty 5 speed Audi 4000 (81). That car served me well in High School and later when I joined the Navy, stationed in San Diego. I officially joined the Audi Club in 2012, when I returned to the Audi brand after years of 'other' makes and models. My wife and I have been part of the Audi family for several years now owning a 2010 S5, 2012 S5 and most recently our new 2014 RS5 and 2015 SQ5. The combination of the social gatherings combined with my passion for Audi makes the Audi Club a great place to meet new friends and explore great places in the cars we love.