Thanks for printing! Don't forget to come back to Audi Club of Georgia for fresh articles!
Tech Session with Butler Tires & Wheels
Saturday, October 08, 2022
** Registration Now Open! Register Here **
The Audi Club GA board is pleased to announce the first 2022 tech session with Atlanta's premier tire and wheel company, Butler Tires & Wheels, at their Alpharetta, GA location - 11750 Jones Bridge Rd, Alpharetta, GA 30005. This tech event will take place on October 8th, 2022, 1.30 - 4 PM. Butler Tires & Wheels are also our newest club sponsor!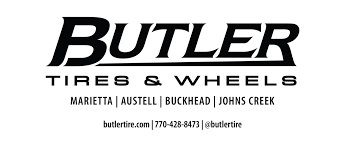 The tech session will cover an alignment demonstration, a tire balancing demonstration, a touchless tire mounting demonstration, plus, a tire demo from Michelin. There will also be time to discuss brake upgrades, custom wheels, and other performance options. Lunch will be provided (so please make sure you register so we have a head count). As well as ample time for Q&A's, Butler Tires & Wheels will be doing a giveaway for an alignment and $250 in gift certificates to spend at Butler Tires & Wheels.
Butler Tires & Wheels has over 50 years of experience in the tire and wheel market, serving customers from four Georgia locations: Marietta, Buckhead, Alpharetta, and Austell. They provide name brand performance tires, and a wide selection of wheels and accessories for car enthusiasts like us!
Please support the club and our newest sponsor - we look forward to seeing you there.
** Registration is now open **